sort by best latest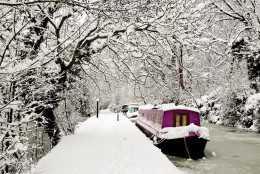 I think I would like to maintain our house in the United States (Deep South, Sunburn State) from October through April and live in a cooler clime from May through September. Perhaps, Oxford, England; Several areas in Nova Scotia (i. e. Cape Breton Island); some part of Scotland perhaps? Muskoka, Ontario; perhaps, some part of Italy... My God, so many places to choose from.
Perhaps, we are best served by renting from May through October so we can indeed look before we leap...
If one choice is offered it would be Sweden. If two choices were offered it would be between Sweden and Crete. If three were offered then it would be with Sweden, Crete, and here in San Diego County of California. If I was offered four it would be Sweden, Crete, San Diego, and between North Carolina and Texas.
A thousand miles form nowhere. I want to retire to the road, a vagabond. Where ever I park it thats my home.