sort by best latest
No I am the type of person who only buys items when absolutely required. I don't have a set amount laid aside to spend on this and that each month. I am a pretty savvy shopper and I am good at waiting on items to be reduced down for online sales or for seasonal sales.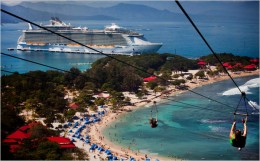 I'm not routinely a lavish spender.
I will go months without buying new clothes or various other material things and then turn around and splurge for a weekend getaway or vacation. I do make sure I pre-pay for my trips and have a set amount of money I plan to spend or charge on credit cards.
I only spend money that I already have or expect to have within a credit card billing cycle of 30 days. I like to pay in full.
I try to budget, but since I am the only one working this is difficult. It is hard to pay the high expensive of bills on one salary. My husband is trying to get SSI but it could take years. I very rarely spend any money on me and lately I am getting very resentful of this. Bills come first and I am always last.