sort by best latest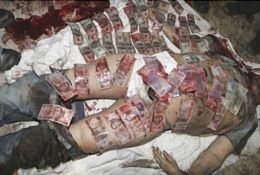 Triage on the sunami of border runners, can only stem the tide - that's why
ICE Raids Go After The Worst of the Worst,
"The man, a green card holder, is eligible for deportation because he was convicted of sexually assaulting a minor ... With limited resources, agents says the focus is picking up the worst of the worst. "
- http://www.foxnews.com/us/2011/01/28/ice-raids-wor...
For Borderland violence info then see my hub @
How can you be sure about that statement? Do you have any proof to back it up? For example any statistics?
DR. DURRESHAHWAR PERVEZ