sort by best latest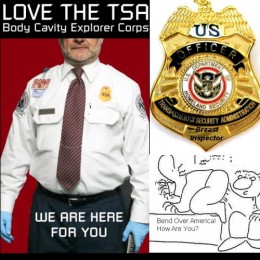 What is really annoying is that it is not effective.
Israel & England use behaviour profiling - why can't the USA?
From:
http://www.associatedcontent.com/article/2951086/b...
"It's possible to implant a bomb in breasts or body cavities...The upside is that much of the blast from such a rear-end bomb would be absorbed by the terrorist's body."
It annoys me, especially since I travel for work so much. I have seen some pretty crappy things, especially with kids, and it makes my blood boil.
I typically get patted down almost everytime, and have been x-rayed a couple times. I hate how we have let fear rule us as a country and it is at the point law abiding citizens have less rights then criminals.