sort by best latest
i didn't know there was any law against it. using drones saves the lives of soldiers so it makes perfect sense.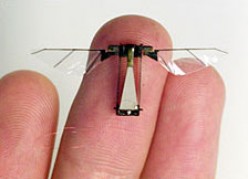 There are many international laws that the USA does not adhere to - for example: landmines or using depleted uranium (DU) Weapons.
At this time drones are considered legal because USA is in a endless war with criminals - not countries -and will continue to do so.
Insect spy pictured