sort by best latest
Because that is human nature.
And it never changes for the better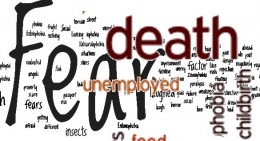 Because fear works in getting people's attention. It's everywhere. I used it myself just to write another hub.
People find it easier to be afraid that to research the facts. In the Y2K scare there was talk that the computer chips in cars would all force the cars to stop working. There is no calendar program connected to the car's operation or performance. There are programs that examine mileage, but the automakers would not come together and all install a chip to stop a car on a particular day. Since there was no GPS in cars back then, the car would not know what time zone it was in and therefore they would not have stopped at the same time.
If people get past the headlines and look a little deeper, they can eliminate a lot of their fears.