sort by best latest
I already have and will continue to do so as well as pressing for affordable housing in a market that is bent on high interest mortgages.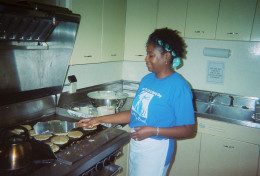 Mos def, Cloud. I will be doing what I do all year 'round, on this coming Saturday 12/22, coordinating the breakfast ministry at my church. We serve a nutritous breakfast to homeless men and needy families. I'm doing a hub about it but I've been soooo busy, can't get it done!! Happy volunteering for the holidays everybody!
I will continue to do my little thing around the building downtown in the city in which I work. I may add some warm blankets in my trunk to give away, or drop some off at the Salvation Army or homeless shelters. I love to tell them of God's love, and they always say, "God bless you." As He reminds us in His Holy Word, those who are last will be first in the Kingdom of Heaven, and those who are first will be last. I know I have seen the face of Jesus on those streets.
God bless..