sort by best latest
Sadness is not the term that comes to mind. What this should do is make us all think about what the national state of the US has become.
I think it's very sad but I'm happy that for whatever reasons (likely spite) that other countries aren't handing him over. He is being aided and I hope that continues by whatever sources want to help. This is what happens in this country on a daily basis in a variety of situations. People who tell the truth about not so nice things generally get silenced in one sad or horrific way or another. I guess the whistle blower protection laws go out the window when the crooked US government is exposed, eh?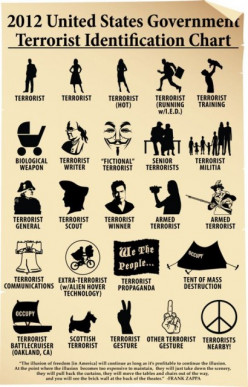 What is even sadder is that 67 Democrats and 214 Republicans renewed the PATRIOT actin 2011seewho they are @ http://gauchnomica.wordpress.com/2013/06/10/patrio...
So when I do my online banking or buy something at Ebay - my passwords, credit card numbers are open to the NSA who can possibly deplete all my money with a click of the mouse as retaliation aka like the 1997 movie, 'The Game" starring Michael Douglas?