sort by best latest
Having access to people's personal information answers your question itself. No.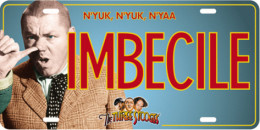 Yeah, right like anyone would be OK with that? Of course there should be mandatory background checks for people with access to your personal information. Better yet they should fire the imbeciles who care so little about our citizen's private information and identity properties that they would approve of such activities without safeguards.
First, with all of the problems with the website, many were screaming about how their tax dollars would be used to fix it all. No one wants to pay to fix the system. So this is a reasonable way of fixing it. Not all felons are out to steal personal information and I assume they would pick people who did not have a history or an affiliation with people who did those types of crimes.
The point of prison is to rehabilitate people. This is a job skill that could be used when reentering the work force. I think since this seems to serve multiple purposes then it's a great idea.
I think many really forget the point of prison.
okay so you go to your local prison and give the felons there all your personal information so they can sign you up for Obamacare - maybe, if it works. You really want convicted felons knowing exactly where you live?

---