sort by best latest
More often than not the word "stupid" is not applied to a person based upon his or her I.Q. but rather it's a "judgment call" based upon another person's observations. An intelligent person can do "stupid things" in the eyes of others. There is also a difference between being "immature" and stupid.
Life is a personal journey and each of us is entitled to live as we see fit. There are lots of comedians who have become famous and rich for telling jokes! :-) If you thought this person's jokes were hilarious you wouldn't call him/her stupid.
Some people will resort to name calling because they disagree with another person's opinion or how they choose to live their life.
Anyone who has the slightest measure of self-esteem is unlikely to consider themselves to be "stupid". Stupid like beauty is often in the eyes of the beholder. :-)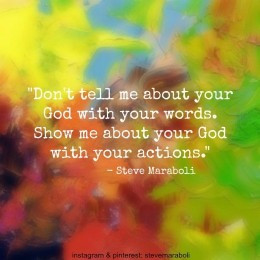 Don't tell me about your God with your words. Show me about your God with your actions.
Because stupid people don't know any better.