sort by best latest
It's a good question. Like everything else, gas/oil prices are driven by supply and demand and these fluctuating rates are increased concurrent with inflation. The United States gets all of its oil from North and South America and West Africa, but we control all but about 10% of the world's oil supply. This makes oil inextricably linked to American politics. Oil companies and lobbies regularly contribute to political campaigns of both parties in exchange for certain favors in the forms of decreased regulation, favorable legislation and an aggressive foreign policy. It would make sense that the DNC leadership might cut deals with the oil companies and distributors to have the prices lowered until after the election.
But strange gas price activity is historically the bellwether heralding an economic recession. The recent fuel price activity is not that strange at this point unless it continues to fall. $2.50 by December would be bad news.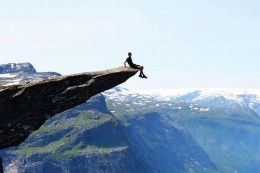 Yes indeed, we are precariously sitting on a ledge overlooking a cliff that is our biggest challenge to overcome. It will take an "Evil Knevil" gigantiam to survive this potential dive...
No, It can not be done. They never had raised the prices during election day. It is illegal. The government wants to make it easy for people to go vote. During the previous years gasoline is on sale the day of voting.