sort by best latest
When individuals heatedly argue over religion and politics. I was at a dinner party recently, and voices grew louder and more heated as the discussion progressed. I wanted to head for the door.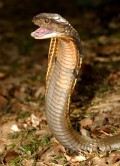 When couples have more children than they can take off financially, emotionally & psychologically. Don't they realize by their selfish act that they are consigning their children to a childhood & youth of utter & total deprivation. Isn't it ironic that these "parents" state that their children are a gift; however these children are treated worse than rags-they have the worst quality of food, clothing, medical/dental care etc. If these "parents" consider their children to be gifts, they will have the amount of children that they can give comfortable lives to with the best of food, clothing, medical/dental care & the best of opportunities. However parents who have large families really don't care about their children's socioeconomic, emotional & psychological welfare at all; all they want is to have THAT family regardless of what irreparable damage to the family dynamic. When I see & read of people who just instinctively have children w/o thinking, planning, & forethought of the children's future, I start to hiss, spitting venom!
Making a mistake in a recital..Oh the public shame!