sort by best latest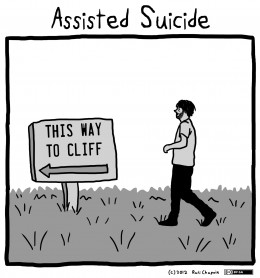 Yes indeed, they should be given the option of assisted suicide while they are serving their sentence.
Not unless they're terminally ill, no.
They shouldn't be able to "opt out" of their sentence and choosing to die instead is definitely an opt out in my opinion.
If they ARE terminally ill, then sure, I think they should have the right to choose assisted suicide (just as I think everyone should be able to do).
But in law, death penalty is a tougher sentence than a sentence of a life in prison? They are opting for a tougher punishment.

---