sort by best latest
There are a few stock images going around, yes. But to have an informed opinion, you might have to go see it for yourself rather than trust what the media shows you and tells you.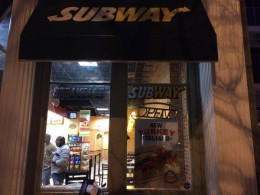 Black owned Subway in Baltimore, I guess the owner was a closet racist...or something.
protesters get a bad wrap, this scene is a riot but they tend to show this style protesters more.