sort by best latest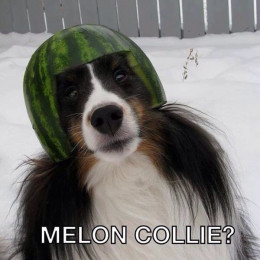 This advice is ideal for all drivers; however, I made it a priority to discuss my simple 2-Step (Program) in detail with my brats.
(1) Simply never "ever" be in a "hurry" situation either on your accord or someone else (i. e. Boyfriend/girlfriend). The significant spin-off from reading this book is the amazing method of optimizing your learning for college etc. by reading right before you fall asleep...
(2) I insist that they read and comprehend Dr. John Medina's Brain Rules (Medina is a brain scientist) which cognitively convinces anyone why our brain cannot multitask. I quiz them on the important Brain Rules. They will indeed understand how dangerous texting/talking on their cell phone is suicidal.
Medina's book is a New York Best Seller Hit and is available in paperback form rather inexpensively.
My grandson got his license on his 16th birthday couple of years back. I took him to the DMV as part of the celebration of that day. License and birthday all in one. After he passed the driving test, we were to head back to his home. I told him I wanted to take him to the local cemetery first. I knew that surprised him and he acted accordingly. "Why are we going there?" he asked. I told him to be patient. We went to the gravesite of the son of a former co-worker. "Jeremy" was killed when he was only 17 years old. I told my grandson one late afternoon, Jeremy and two of his friends were coming back from baseball practice. Jeremy's cell rung and he answered it (while driving his new car). He paid no attention to the semi stopped at the red light.
All three boys were killed, two died instantly. Jeremy, somehow, lingered for two more days before finally succumbing to his injuries. None of the three had their seatbelts on. I told him this is the result of teenagers enjoying life and not using common sense. Not having your seatbelt on was the first mistake. The second, and fatal mistake, was talking on the phone while driving. I told my grandson you may be upset with me for showing and telling you this on this great day of getting your license on your 16th birthday. But, I would rather you be mad at me forever than to see you where young Jeremy is now, where he will remain 17 years old forever. My grandson remained a bit subdued even when blowing out candles on the cake. But, if I got my message through to him how fleeting life can be, then I'm okay with that.