sort by best latest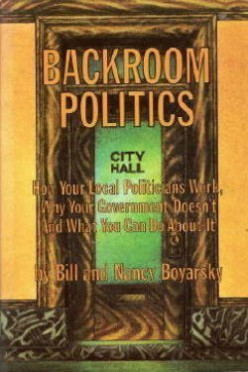 No. It's clear mainstream established Republicans do not want him to represent the party and at some point (they) will shut him down.
There is no way a candidate can win his/her party's nomination when the head of the party (in this case the RNC) and Fox News opposes them along with many other media outlets. It's all a matter of time.
However what is really at issue is more than Trump.
The (top 3 candidates) are non-establishment!
This would suggest "the people" being polled thus far really don't want a professional politician. If you add up the top 3 candidates poll percentages it comes up to over 60%. (Trump, Carson, & Fiorina).
The RNC chairman would rather see (Rubio, Kasich, or Bush) win the nomination. Thus a question remains once the RNC conducts it's (backroom politics) to get what it considers to be a "legitimate candidate"; Will the Republican voters turn out to support him in a general election? or Will they be angry over having a candidate "forced upon them" by the establishment and stay home?
I think everyone will be surprised after the primaries. I doubt that Trump ever thought he would get this far when he jumped into the ring.
This is pure entertainment.
No I don't think he will be the nominee!
I think they will. Something the GOP needs to realize--this man is for real. As long as they treat him like a "reality TV star," instead of the accomplished business executive he is, he is going to outsmart, outwit, and out-politic everything they say or do. This man has negotiated with bankers for billions of dollars, contractors' unions who build his buildings, politicians for favorable legislation, lawyers, businessmen, stockholders, etc. and been successful. Very few in Congress can boast of this man's experience in business, politics, international business, finance, business law, lobbying, etc. This man is no fool. Reagan once said that the best preparation for president was his time as president of the Screen Actor's Guild negotiating contracts for actors. I'd say Trump has a solid base of experience for this job. Plus, he is beholden to no one, which is why he is giving the GOP such fits. When they say, "You can't say that...we'll marginalize you in the party" Trump isn't afraid and doesn't care.