sort by best latest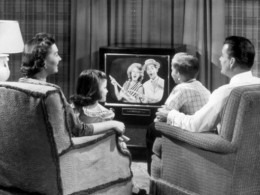 Some people love tradition and they hate change!
Changing someone's closely held beliefs oftentimes leads to conflict. However within each (new generation) tolerance is expanded.
The past is a known entity while the future is filled with uncertainty.
Nevertheless some people would love to go back to the 1950s!
I suspect it is because in the last thirty years, the immigrants, and illegal aliens don't think of America as their new home.
It seems that they want to establish America as the incubator for their old home. This is different from the immigrants that settle America in the late 1800s, and early 1900s.
Anytime someone puts their heritage or other adjective in front of the word American, it tells us what they think of America. Instead of blending in and simple calling themselves Americans, they want top billing to go to the country that they left, and probably the country that forced them out.
We hear talks about Equality, but how can there be equality when we keep putting words in front of American, that builds a sub culture.
Please delete it, if this is beyond the scope of your ?
The U.S. Census Bureau was created in 1902. It puts names in front of the word American for immigrants. The gov. counts us by race. All major city has a "Chinatown" & "Little Italy". Westminster, CA. has an area in called Little Saigon.

---