sort by best latest
The only reason to fight labeling GMO products: money. The folks who produce products that contain GM ingredients are afraid that people won't buy their goods if they know what's in them. Given a choice, most people will choose brands that don't contain GMOs, if there's one available.
My solution to the lack of labeling is to stop eating processed foods as much as possible, and to only buy organic versions of any food that is also being grown as GM. For example, I only eat organic corn and soy, because those are two crops that are predominantly GM. Since organics cannot be GM, I know I'm getting conventional corn.
If I buy processed food items, I look for the verified Non-GMO Project logo, to ensure what I'm getting doesn't contain GM ingredients.
Until there is independent, long-term testing showing no effects from eating a GMO ingredient, I don't want to eat it. So far, there have only been short-term studies, funded by the same people who create the GMO varieties.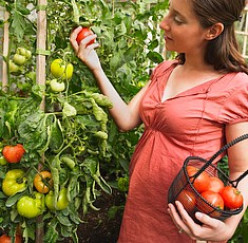 Apparently they don't want to let an informed market decide.
They should label GMO products and leave it up to the people.
The fact that they don't want to do so is an indication that the goal is to (force) people to use their products.
If we can have items marked "organic", "gluten free", "vine ripened" and "farm raised salmon" there should be no issue labeling other products as GMO.
If the quality and price point is right some folks will try them. Those who are health conscious won't buy then at any price.
That depends on one's point of view.
As far as I know (I don't follow this closely), testing hasn't shown any problems with GMO products.
Consumer's aren't yet comfortable with GMO products, so they think there is every reason for those products to be labeled as such. They think there is no legitimate reason not to. To them, the fact that the companies are resistant to labeling is highly suspect.
From the producer's point of view, testing shows that the products are safe. Labeling them would feed the fears of the people who aren't comfortable with the products and would affect sales and future development. That's a legitimate business reason to fight it.
I think it will be a few years before we really know for certain how safe GMO products are. They aren't immediately dangerous, but it's too soon to tell what the long-term affects are, both for consumption and for the environment.
Thank you for answering. I cannot agree with consumers paying for unlabeled GMO products to be guinea pigs during the "few years before we really know for certain how safe GMO products are." If GMO's are safe/great, why not label the great product?

---