sort by best latest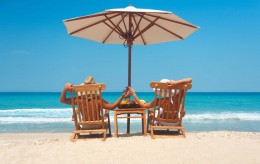 1.They were unable to conceive children.
2.They were "too selfish" to have children.
3. They're lucky! (Few would ever say this out loud though) :)
4. They won't have anyone to look after them in old age.
(The reality is most folks in nursing homes have adult children!)
Even in this modern era we live in people are expected to want to have children. Personally I've never had a desire to have children. I believe people who don't want children should not have them.
RE: #4, some in nursing homes have PLENTY of children. My maternal grandmother was in a nursing home and she had 6 children surrounding her. They were able to take care of home w/o the assistance of a nursing home.

---
That they would be bad parents if they had children, or that they are gay and don't have sex because they don't have children, or that they are losers....53 and no children so I have heard all kinds of misconceptions...also not part of a married couple situation...