sort by best latest
These are hash tags on Twitter that their trust and safety council doesn't consider worth removing, much less punishing people who advocate violence against these groups.
#killallwhites
#KillAllMen
#KillAllJews
#killallcops
#waroncops
#killallcrackers
#polarbearhunting
#KnockOutGame
In the last two, these are "games" where blacks try to knock out whites with one blow to the head, the likely brain damage and frequent death it causes irrelevant.
Yet any statement even considered vaguely offensive to women, people of color, LBGT gets you sicced on by liberal hate mobs who see no problems issuing death threats and threatening your employer in the name of fighting intolerance.
Let's add the diversity training that says whites are racist, men are sexist, heterosexuals are -phobic. You're told you're inherently evil but can get some measure of public acceptance if you self flagellate and repent. Unlike Islam, you can't even convert to move up the social hierarchy, only be in the bottom caste for the sins of your ancestors instead of a totally shunned renegade.
The insanity is saying we have to punish the innocent generations for sins of the past, ignoring slavery was a worldwide phenomena before the West ended it and 600K white guys who died ending it in the US. The diversity classes in public schools let the colored kids sit in rooms affirming them and giving them cupcakes while white kids get no sweets and are told how bad they are. I guarantee you this will create virulent hatred of those oppressing them, no matter how you tell kids they are the oppressors - for if whites actually had the "power", no one could be forcing them to sit in workplace seminars told they are inherently evil for demographic characteristics they have or make their children attend such classes.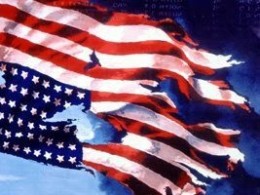 Of course.The growing entropy and descending spiral into the economic toilet bowl is inexorable.
"When police, the government agents who are supposed to protect and serve the community, assault, kill, harass and discriminate members of a disenfranchised community all ideas of law, order and justice are thrown out the window." - cganemccalla
Nations fail because of extractive elites. When an armed uniformed state official taxes you on an individual basis then that is brigandage. Ferguson's reliance on court fines to fund its municipal operations turns a centurion who merely upholds the law into an armed tax revenuer. Exploitive extractive economies form the basis of repressive régimes & is the normal human condition. Although there are exceptions, the sweet taste of freedom is swift and fleeting, The memory of lost hope becomes the biting fury of revenge.
http://www.policestateusa.com/
Human Rights Watch published the 214-page report, titled 'Illusion of Justice: Human Rights Abuses in US Terrorism Prosecutions' - "In some cases the FBI may have created terrorists out of law-abiding individuals by suggesting the idea of taking terrorist action or encouraging the target to act."
Por exemplo; Unstable male whore Bouhlel who becomes 'instant terrorist' on Bastille day sits for 7 hours in van in front of security, passes security without inspection that would find a van full of fake grenades and toy guns with the sole exception of an old 32 caliber (7,62mm). The same guy who was a well known petty thief who assaulted a man with a baseball bat, and given a 6-month sentence that was suspended. If had been served time, he would've still be in jail and all those people still alive.