sort by best latest
AP
I didn't know that he was a democrat. Debbie Schulz wasn't rich but she was powerful and she like Roger had to resign in disgrace.
lol @ bradmaster ~ He wasn't a DEMOCRAT, he FOUNDED & Was in CHARGE of the Biggest RIGHT Wing Anti-American NUTCASE Propaganda Channel Called FOX ~ Ailes FACEs SEXUAL Harassment CHARGEs ~ It was TIME for DWS to MOVE on ~

---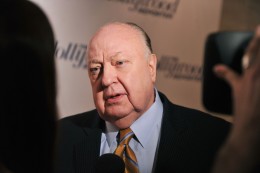 It is all over the news Roger Ailes, Fox CEO, allegedly had a history of sexually harassing female employees. Many female employees who were "interviewed" by Roger Ailes reported that he made inappropriate proposals & if they acquiesced, they would be hired. Noted ones whom Roger Ailes sexually harassed were Gretchen Carlson, ex-Miss America & Megyn Kelly.
Ms. Carlson indicated that Ailes repeatedly ogled her, remarking on her physical attributes, even commenting on having relations w/her. When Ms. Carlson's contract wasn't renewed, she contended that she was terminated because she rebuffed Roger Ailes' advances. Megyn Kelly who kept silent until Roger Ailes' ouster, subsequently revealed that Ailes' sexually harassed her.
Rupert Murdoch decided to clean house. His sons are to take the helm regarding the operation of Fox News. They contend that Ailes is toxic to the corporation. In addition to that, his sons wanted new blood in the corporation so they elected to oust Ailes because they wanted to have a more conducive working atmosphere for women.