sort by best latest
They call potential suspects people of interest, but also potential witnesses. It is a way of saying "they have info, we want to question" without assigning blame or letting people know who is currently assumed guilty.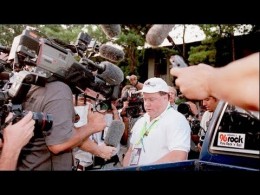 It's more than being "politically correct".
During the 1996 Olympics in Atlanta (the media) identified Richard Jewell as the F.B.I.'s "prime suspect" in the Olympic Park bombing.
Jewell sued CNN after it was determined he was innocent along with other media outlets and was given a settlement for invasion of privacy. Jewell: 'My name is ruined forever'
From that point going forward the media and police have attempted avoid a rush to judgment by calling individuals "person of interest" rather than suspects.
Jewell died in 2007