sort by best latest
Awhile ago, a customer standing behind me in a store paid for my remaining balance. I often give a dollars whenever I can to some in need, if they're standing near a store, only if I get a sense that they may really need it.
I wouldn't know where to begin; I've had a lot of very kind strangers in my life. I've had people help me when I was stranded in another state camping when my son broke his leg, I've had wonderful spiritual leaders share their teachings and wisdom with me, even a friendly word at the right time can be a huge kindness.
I try to do what I can for others. It's like a circuit; give & take. Always coming in, always going out. You gotta let it keep flowing out if you don't want to block the flow coming in, lol. Pay it forward is a big thing around our house.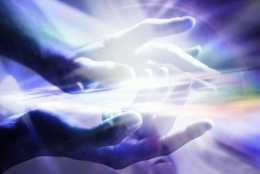 A stranger paid for my sushi dinner at a restaurant( I didn't expect this- had the money). Previously before my dinner, I gave a stranger my $50.00 Barnes & Noble Discount card- I didn't need it- I have plenty books. I habitually donate to strangers any discount cards on shoes, clothes, & makeup-don't need them, have enough that I have to use!