sort by best latest
Honestly I think it starts at home. Family is what needs to be valued first. Schools need to be apolitical but that seems like an impossible task. The media is also to blame for creating sheeple too. Just because Katy Perry is pro Clinton, some idiots will vote for her just because of that. That's insane. If anything families should teach people to be objective towards politics everything should be challenged because it involves all of us.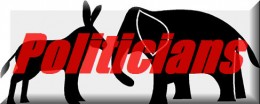 The Family, When we are born we are instilled with many things from our parents. Predominant among them are Religion, and Politics. The birth of the loyal party voter begins at birth. And with the dominance of two political parties above all the rest of them, you are most likely to be a Democrat or a Republican.
Apparently this has not changed in over a century. As the most intelligent species on the planet, you might think that as children grow up, learn and experience life for themselves that they would reevaluate their birth right political party, and religion.
But as we see today, so many people are loyal party voters, and most of them are still with their birth right political party. There has been a saying that is still believed today. Democrats are for the Poor, while Republicans are for the Rich. What the saying doesn't mention is what about the Middle Class. It is to be assumed that the Middle Class not part of the Rich so it must default to the Democrats. Maybe the Upper Middle Class might be considered closer to the rich.
In any case, this saying replaces our intelligence as humans, and it makes us react more like our faithful pets. When I was in High School my Cit Ed teacher made an indelible point on my political views. Basically, it was paraphrased as don't vote row A or B, but vote for the best candidate.
Unfortunately, this has never been the trend in the US because of the animal loyalty of the political party voter. That is a major reason why the US continues to decline, and the government keeps getting bigger.
The ironic thing is that the Democrats and the Republicans have no common ground, and their ideologies are opposite. Yet, the vote Row A or B sheeple keeps playing their game. Unfortunately, the game is see saw. One side goes up the other side takes it down. There is a lot of movement but none of it is forward motion. While seemingly impossible for a see saw there has been backward motion?
So the sheeple start at birth, then they get reinforced or submitted to the left in public schools k-12. More so in the Blue States because their politics become policies. Even in college, it seems like many teachers there are Left of Center, with some colleges off the chart left.
Of course, if you were born rich, you probably are on the right. You would not be subject to pressure to go left. The problem is that neither party has the solutions but both create the prob. Understanding that makes less sheeple. Delete my comment for any reason