sort by best latest
It is really easy to get him to run down a rabbit hole. All you have to do is insult him or criticize him and he will come after you until the GOP tells him to stop...maybe not even then.
AP, you are absolutely right. He really needs to be locked away before he harms someone else, other than the 13 year old girl. And I believe he abuses his wife also.
Yes the leaders of other countries would have him handing our country over to them.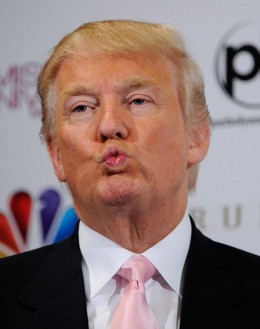 Uh hmmmmm.........uh hmmmmm............uh hmmmmmmmm......... We all know that Trump is immature & infantile. Please let it rest. The LESS attention Trump is given.....THE BETTER!