sort by best latest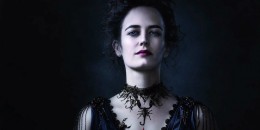 Now, when will the Clinton Foundation be shut down? Oh no, the Clintons won't be investigated......EVER........my bad.....
MORE Desperate FOX Style "FALSE Comparisons" between Hillary & 'Swindler Trump" ?? ~ Hillary's FOUNDATION Embarks Upon an ABUNDANCE of Much Needed Charitable WORK & That's a FACT, ZERO Infractions of the LAW unlike Trump's Personal "Piggy BAN

---
AP
There you go again, going to a gun fight with box cutters!
NOPE ~ I'm Delivering the FACTs to "REPUBLICAN PRETEND-Land" ~ I Know they REFUSE to Report REAL News on "FOX Loser LIEs Network", so FYI ~ The "Trump Foundation" was essentially "SHUT Down" for VIOLATIONs of the LAW ~ INVESTIGATE ~

---