sort by best latest
If Clinton wins, the Trump camp will say it was rigged, and vice versa.
As the poster for the first "Alien vs. Predator" movie said, "NO MATTER WHO WINS... WE LOSE."
Trump is gonna lose and of course he will say the election was rigged!!! But whose to say if it is ???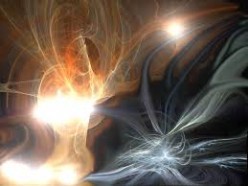 Of course, Trump & his supporters will say that the election was rigged. Trump pundits namely Alex Jones indicated that the polls are rigged in favor of Clinton. Jones has purported that the polls are purposely rigged to lull the public into believing that Trump is behind while in "actuality", he is ahead. Jones even maintained that Trump has a wider audience of support than Clinton does.
If Trump wins(NO CHANCE IN HELL), Clinton will be the more gracious loser. However, if Clinton wins(AND SHE WILL), Trump is going to have ONE BIG HISSY FIT. Trump DOESN'T like to lose............