sort by best latest
Trump reminds me of my ex-husband in the last few years of our marriage after he became an alcoholic and drug addict. He became a womanizer who made up things about me and lied to our children to make himself look better.
Since I was distantly acquainted with Hillary when the Clintons lived in the Governor's Mansion, it would be hard to compare anyone to her because she has changed (matured) with the years. However, there was a woman in my childhood church who was so forceful and commanded so much respect that she was actually given some of the same privileges that all-male deacons were given. This was a Baptist church, so a woman's being asked to say the benediction was going straight through the church's glass ceiling in the 1950s and 60s. (Please note that I'm not comparing them as far as religion goes, just what they accomplished in their eras.)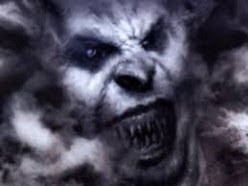 There were THREE supervisors who WERE identifiable to Donald Trump. They were arrogant & egotistical, thought they were better than anyone else; however, they showed how "superior" they are- they were inept, stupid morons who didn't know what they were doing. Those supervisors were laughable & I IGNORED anything they said. To me, they were personae non gratae. Don't know any real life people like Hillary.