sort by best latest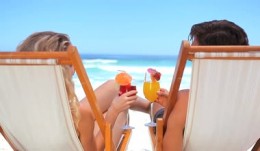 Unfortunately the labor statistics that have been used for decades to determine past unemployment levels have been deemed invalid today.
Also comparing KPI or key performance indicators along with the definition of a recession being two consecutive quarters of negative growth no longer apply.
Today it comes down to how (you feel) as an individual it's doing.
If someone has a job but they're earning less money or they've given up and took forced early retirement they might not be celebrating the statistics. Lastly is the economy has always had a psychological aspect to it as well. How one feels about their prospects in the future affects how they feel about things today. If you're worried about being laid off in the future you're not going to rejoice about having your job.
According to Marketwatch.com approximately 55% of Americans did not use all of their vacation last year. That's always indicator of how secure people feel about their jobs along with their spending.
What's fascinating is when two billionaires like Trump and Warren Buffet have different opinions about the outlook or state of the economy & taxes. They seem to do well regardless.
Actually, here in the "REAL World", OUR Dept. of LABOR Applies the most ACCURATE Measures to Guage "EMPLOYMENT / Un-Employment" in the U.S. ~ ALL other "FICTITIONAL Guesses" FOX Loser Network & other Republican PROPAGANDISTs Engage in is NONSENSE

---