sort by best latest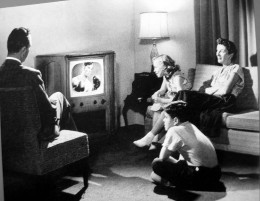 I believe each new generation is more liberal than it's predecessor.
A major contrast can clearly be seen with the advent of "Rock & Roll" followed by the decade of the 60s (Anti government protests, "free love", drug culture, Trust no one over 30,Civil Rights movement, pro-choice, cohabiting and having children out of wedlock, feminist movement, and marriage equality along with political correctness...)
If anyone considers those things to be "leftie universe" then the reality is they don't realize that IS the universe we live in! As I stated from the top each generation is more liberal than their parent's generation.
It's always been that way. Everyone believes their era was the best!
A "known past" is always more comfortable than an "uncertain future".
No amount of nostalgia will ever turn the clock.
It doesn't seem like an alternative universe to them when academia, main stream media and their friends all agree with them.
I respect anyone who champions a belief. Let them not be harmed. There are liberals and there are progressives. But it is my learned understanding that they simply cheer for their team. Democrats like Republicans desire to win. The thousands of hard workers that back one team or another only increase my resolve to respect both parties. We live in the greatest democracy in the world and we owe those who work to further their agenda respect. They are brilliant. The battle makes us pay notice. Someone once said that they hate politicians, probably you (in the generic sense) But we should all embrace both parties and learn from them as we are meant to do.
I am so proud to live in this divisive America. Was Lincoln a democrat or republican. Was T Roosevelt a progressive or a conservative?