sort by best latest
Because they are the opposite of their branding. It is like their saying that they are tolerant, but if you don't stay in ideological lockstep, you'll get screamed at, hate mobbed online, physically attacked.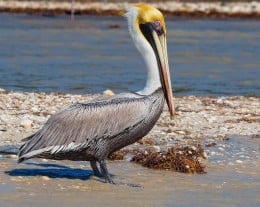 They're telling the FBI they want clarity.
But don't expect the Clinton's to have that at their Foundation or their politics.
Clinton's "Together" means you do what she tells you to do. If you have millions of $$$, she'll sit and have lunch and maybe, just maybe "together" you can get a favor granted from her highness.
She want's "rights" for everyone except the Christian community.
She wants "free" abortions for all women paid for by taxpayers. (Notice how "free" ends up having a price tag? as in "paid for by" )
She want's to kill our young by going to war with Russia .
It's "together" as long as Clinton's not forced to do anything, but everyone else is.
Socialism at it's finest! Hmmmm
Cheers
umm, methodists are part of the christian community. and meddling in our gvt may not be grounds for war, but neither should we bow down and take it. (i thought cons liked cowboys?)

---
because the wikileaks that show they do will never be "leaked". its a campaign to destroy hillary, they only show what they want you to see. " hate her!" "hate her!" is the mantra. and a lot of people do.
Hahaha,

Guess you'll have to wait until Clinton finishes the Weiner probe.

Maybe you should buy some hot dog buns, buy your own Weiner, maybe probe that to see how Clinton feels.

HAHAHAHAHAHA

No probes into Trump Surprise!

---