sort by best latest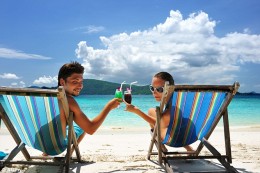 It's a tough question to answer because it's really all subjective.
There hasn't been a time in history where everyone was doing well or felt good about their place in America.
There has always been some form of atrocity taking place denying women the right to vote, equal pay, slavery, Jim Crow, or some form of discrimination, acceding land from others under the guise of "Manifest Destiny" and so on.
There are always going to be ups & downs along with winners and losers. "Ignorance is bliss" and most people's happiness is the result of them not knowing or caring about what others are enduring.
Even now when some people feel America is heading in the wrong direction there are people who are healthy, prosperous, living their very best times now. For others it's not about "now" but the "uncertainty" of their future that keeps them feeling negative.
The nostalgia of a known past has more appeal than an uncertain future. People want to go back before there was 24hr cable news.
What makes America great is it continues to evolve with the times.
I love your answer. We should learn from the past and not throw the baby out with the bath water. However, let's move forward.

---
Now. Oh this view of every generation is the same. Forgetting who we are and ignoring our blessings. One can be a statistician and just look at the numbers of prosperity verses wasted life and that the numbers still reside in the well to do middle class. On can bitch about race relations but is far better that when I was born.
The only place that find a sliding into the abyss is two fold. Journalism is crap and not fact reporting but sensationalizing and political slant. And the other fold is that people believe that crap. Just think of a freeway slowing down to look at a crash. That is because it is an anomaly. A cop shooting or a cop being shot is in like not even a thousand a year for 300 million people but it is portrayed like it happens to all of us. Do you know what percentage a thousand is of 300 million?
Have you seen the protests, violent and otherwise including 400 people? One idiot nowadays can get 12 million hits and is famous and makes some money. Someone wins the lottery and it becomes real for all of us.
This country is growing and it has growing pains but if we stop growing that is the real danger not our pains in reaching higher.
We slaughtered Indigenous people right afte Columbus left, And we had slaves whild Washington was in office. The great depression was a market fluctuation do to our middle class being sucked in by false dreams in trhe "market".
If some moron thinks it was better under Kennedy they delude themselves and are part of the anchor to the past and not the hope of tomorrow. They shall be left behind.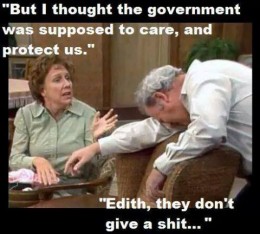 About 3 years after WWII, America was the greatest.
We were the only country in the world that had any capability of producing anything.
Europe and Japan were in shambles. Russia and China were 3rd world countries that couldn't produce a thing.
America was basically untouched. We had the chance to show the world excellence!
And our elected "leaders", our "great" businessmen, blew it.
A royal screwup the likes of which the world had never seen before. Our country stood out amongst all the others as a free nation with unlimited production capabilities.
And what path have our "leaders" led us down?
University's now have remedial English and Math because our high schools produce illiterate graduates.
Our young adults have to have "safe spaces" in case their feelings get hurt.
Contrary opinions in academia and politics are attacked with a vengeance not seen since the communist witch hunts in the 50's.
80% of what's produced in the world now comes from a communist dictatorship supported by those in D.C.
Corruption and lies are the norm when looking at politicians who "lead" us.
Greatness in America lasted a few years after WWII, then our government started organizing the large swamp of garbage we see in D.C. today.
'tis the typical thing of any Government - once free, it's sole purpose is to tyrannize the populace. All one has to do is look at history to see how the cycle continues to repeat.
America had the chance to be great, but royally blew it.
Just wondering with no offense, were you alive during the time you declare the best? Were you a Native American, Hispanic or Black or Asian American. Seems to me that the measure of greatness is how we treat the least of us.

---