sort by best latest
I don't know, perhaps not because of an answer to disposable men. However, it is said that Celtic women were formidable warriors and taught the men in ways of arms. There was a Roman general, when addressing his men before marching them into Gaul said something on the lines of, if you argue with a Celt you're in trouble, if you argue with his wife you are dead.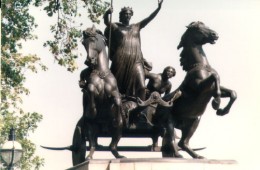 Is the word 'bodacious' come from the name of the Celtic queen Boudicca?
As long as they can keep up. Females in the MP corps could, but got distanced by the males in the company. Don't expect coddling, as it will definitely get one left behind. No nonsense, and do not create a double standard. You want to play, be prepared to get hammered a lot like the rest of us do and did. And do not fall on the excuse "I'm a girl." Again, you want to play with the other kids, then put up or shut up.
Sorry to be mean but from experience, bailing out certain people because they wouldn't push themselves and fell back on their gender only got me injured for my trouble.