sort by best latest
Tough question! I love my Mom and Dad, 3 kids, and 2 grandbabies better than life itself. I would be hard pressed to pick a single favorite. I think this is an unfair question!!!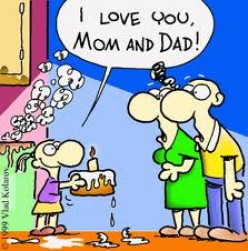 Whoever on the earth you ask this question they will tell you Mom & Dad it just comes naturally.
I love myself first and then my Mom, Dad and other family members. You might be wondering why I said I love myself first.
Well if you cannot love yourself you can't love anyone else.
Watch this video very funny.
Who do you love the most- Funny.flv