sort by best latest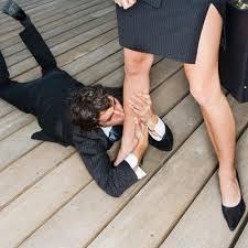 Focus on reality: "she went away and left me alone." and "she always refuses to speak me and do not want to be in this relationship again."
In order for (her) to be "the one" she would have to see (you) as being "the one". It makes no sense to want to be with someone who does NOT want to be with you!
"Never love anyone who treats you like you're ordinary."
- Oscar Wilde
There are over 7 billion people on this planet! Surly you have to believe there is someone who would love and appreciate you for who you are and actually would (want) to be with you! At some point you have to love yourself enough to move on. There is no amount of "work" or "communication" that can overcome being with someone who does not want what you want.
Regardless of who dumped who, time heals all wounds. An ex is an ex for a reason and it's usually a very good reason! Move on. You can't get to second base if you keep one foot on first! Take down your rear view mirror and focus on the road ahead.
Your future lies ahead of you and not behind you!
"Celebrate endings – for they precede new beginnings."
— Jonathan Lockwood
It's better to let go. Whenever something is removed, there is a higher reason. The universe sees something that you do not see. It is for your own good. It also means that someone even better will come along for you. There is a famous quote that says, you can never step in the same river twice. This means that everything and everybody is constantly changing. When you separate, you change and your friends change. No one stays the same.