sort by best latest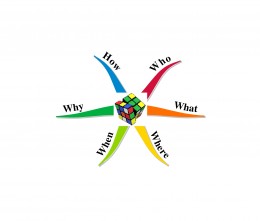 I would begin to sort out and rank this multiple-problem influx. Once sorted and ranked it is not unlike that old principle of "divide and rule" they will seem less of a mountain. Then since our brain cannot multi-task I would address them one by one ASAP. Since procrastination just pressurizes the problem it is indeed wise to address them rather than placing them on the proverbial back-burner and waiting. A significantly effective beginning is to address problems by the How, What, Where, Who... Cap it off with some thoughtful prayer for assistance and be amazed!
A nice way that I wish I can do, but can we have our mind well arranged in this way under stress of many problems?

---
Compartmentalizing is your best bet. When problems develop at the same time, we have a tendency to lump them together into a 'snowball effect' until they seem like an insurmountable whole. Realizing that each problem has its own unique solution, is the first step towards correcting them one at a time.
I first deal with the most difficult problems and assess what I know will be the easiest for me. I discuss it and take it from there.