sort by best latest
I work at home, and I found some local groups on Meetup.com. I'm a vegan, so I joined a group that did potlucks every month, and met some good friends that way. I also joined a local art group that meets twice a month. There are lots of groups that are simply social, and not focused on any one interest.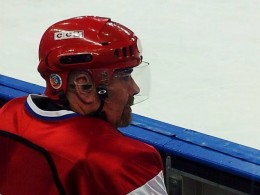 Lisa you need to integrate exercise and adventure into your stay-at-home day. I suggest having a "Man's" Best Friend for your morning "in-your-hood" walk. That will assist in the creation of significant brain-flow and I have found the k-9 benefits continue in many other ways...
Assemble a beautiful cozy place to work-in spurts of brain activity and then a retreat of more casual brain-change to vanish to. Since exercise is also good for your BDMF production in your grey matter, your retreat can sometimes be of aerobic nature. Yet it can sometimes be an immersion into good fiction defined only by your interest not another's, and/or a small art gallery/place to create your "artwork..." Your retreat may continue in a quiet recliner or perhaps a more massaging recliner after a work-out. I happen to enjoy my mother in law's self massaging recliner as I go "There and Back" in Tolkien's (Inkling-era) work after an ice hockey workout.
Now ideally if one can afford, an indoor pool or lakeside retreat or what some call a jacuzzi or even a sauna; well those have their merit and are an ideal retreat for a brain-break to avoid dependence on caffeine to pump you up for the more illusive (in this case) creativity.
connorj,

You seem to mix things up quit a bit. I guess that's the trick when you work at home. I see you make a clear definition between work and play. When you relax at specific times it's easy to go back to work when rest time is over.

Thanks, Lisa

---
I walk daily and enjoy my beautiful surroundings. I live in a small community so a quick hello to a few close neighbors works perfect for me. I try not to use my mobile phone too often. I like the simple way of life in the countryside. We have good friends to hang out with.