sort by best latest
A young man tried to attack me one night. He came from as far away as 30 metres. He was shouting and screaming and his eyes were really wild. He got to within 6 feet of me, and pushed his hands into his pockets. At this point I feared the worst. I looked up to the sky with folded hands and chanted God's name quite a few times very rapidly.
When I did look his way about 45 secs later, I saw that he was walking backwards away from me with a strange look on his face. I heard a voice but saw no one. Then he turned around and walked away. I give all credit and glory to God.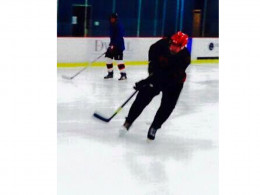 I became brain - dead; thus, comatose for a month; 5 days after I visited, prayed and left a scapular with my best friend who was about to undergo brain surgery to remove a brain aneurysm. After the surgery he was induced into a comatose state to enhance his probability of recovery. I ended up comatose beside him. We both fully recovered and went through rehabilitation together. I wrote a hub about it titled There and Back...
Sincerely,
John
HiJohn Connor

What a miracle! Very shocking incidence.Will surely go through your hub and revert back.Thank you for your responce.

---