sort by best latest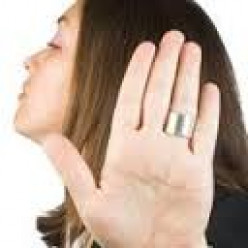 This is a very simple procedure: Simply disassociate and cut off all ties with them. Actually, such people aren't really friends. If they were friends, they would be toxic. Friends are people who support, encourage, respect, and nurture each other. Friends do not soul destroy, abuse, nor soul devour you. Friends aren't haters but lovers. If a person demonstrates negative or other psychologically, even psychically destroying characteristics, h/she ISN'T your friend!
Error: 3rd sentence should have read,"If they were friends they would not be toxic. Computer keys jammed yet again!

---
Hello, I've had to break it off with a few toxic people in my life. This is the way that I have handled the situation. I would first limit my conversations with them to no more than a few minutes. You could say something along these lines. It was great catching up with you today; however, I must get back to work. The key is to set strong boundaries. Don't be afraid of standing your ground and saying No to their demands and requests. If this is someone that you work with and have to see everyday then keep the conversations strictly on a professional level. Don't share anything about your personal life with them. You already have weekend plans everytime they want to meet up for coffee or they want to catch a movie and if they insist on meeting up during the week, then you are too tired from work or you have to take your kids to baseball practice etc etc. Always have an exit line. They will eventually start getting the hint.
Marlene,

I have just started the not being available thing. I'm not answering her calls most of the time, and I'm certainly not answering the door when she comes over unannounced.

Thanks.

---
Friends are very important to us but sometimes when all they do is bring us down, it is best to let them go. sometimes it is best to talk about your issues with the person so that the relationship could be saved. A good way to do that is to find common grounds with the person so that it reminds you of why you became friends in the first place. if that doesn't work i would lose all contact with the person and write them a letter of why you can not be friends with them any longer. another good way is to just have an argument with them so you can finally get you feelings to them, it might leave things on a bad not but at least you would have said and done what is needed. I hope this helps a lot.