sort by best latest
I think that could be considered one of the benefits of online dating. You have tons of time to do a lot of research before actually agreeing to a first date.
With all the "catfishing" and scams it wouldn't be smart at all to just jump at the opportunity to be with anyone (those you meet online especially).
I think it depends quite a bit on what ones definition of the "screening process" is. It could be "Oh he has a job and he's given me a name and surname so that's good enough for me!" Or more like 'Okay so I've checked his Facebook (I don't see any signs of a possible partner), I've found his Linked in (his job seems legit), I've called him randomly without warning and at random hours and he always answers, we've been chatting for a while and I'm not getting any awkward vibes, he hasn't sent me any nude selfies... I think I can give him a first date!" hahaha I think that's more me.
So I think instead of asking if you have a 'screening process' it should be more – how intense is your screening process maybe...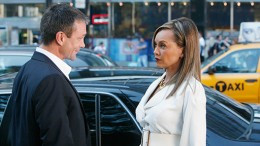 No, it is called smart dating & relating. A smart, intelligent person has very high standards regarding dating & eventually mate selection. Only clueless, unintelligent people would date & eventually marry any old Joe or Josephina. Smart, intelligent people are highly selective regarding dating & mating.
If people were more selective regarding dating & especially mating, relationship & familial dysfunction & problems would be reduced at least 70%. The masses are not very selective regarding dating & mating, they just DATE or MATE, glad that someone looked their way & give them the nod. They date &/or mate ....DUMB & oftentimes the consequences are DUMB, even DETRIMENTAL. People who date & mate SMART reap the benefits emotionally, intellectually, psychologically, & especially socioeconomically. More people should date & /or mate smart & society in general would be much better off.