sort by best latest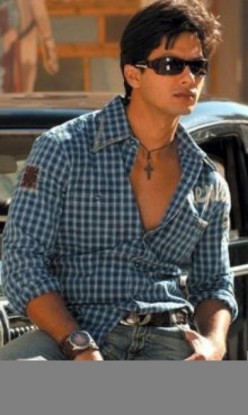 Some young women in particular live by the following motto:
"We ignore those who adore us and adore those who ignore us."
You could stick such a woman in a room with five guys and have four of them drop to their knees extending their heart out towards her while the "5th guy" sits in a corner sipping on a cocktail acting as if she does not exist. That will be the guy she wants to get to know!
He's seen as a "challenge", "a mystery", "someone who'll make her (earn) his attention and affection", and if there are other women that want to be with him knowing there is "competition" raises his stock.
She must prove to herself she can get him.
He keeps her "guessing" about how he feels about her and it just makes her try that much harder to "win his heart". The more time she's "invested" in the relationship the harder it is to walk away. The drama becomes "normal" and anything else is boring.She believes at some point one day he'll "wakeup and realize" (she) is the one!
In many instances the "bad boy" phase for a lot of women began in Jr. high and high school. There are always guys who act like they're on the same level as adults. They demonstrate this in various ways such as talking back or being sarcastic with teachers or the principal, skip school, smoke cigarettes or pot, bring alcohol to school, intimidate or bully other guys, confidently flirt with the girls, and is more or less a non-conformist teen living life on (his) terms.
"A man among boys."
Oftentimes he has a car or motorcycle while most are still on the bus.
For a lot of teenagers both male and female this type of guy is admired or thought to be "cool". If a girl's parents' have a (nice guy) next door neighbor they want their daughter to date there's a good chance she want's to date the complete opposite!
If he's her "first love" or he's talented in bed the addiction is stronger.
Generally speaking most girls who go through a "bad boy" phase eventually move away from it after a series of heartaches. They make a "practical decision" to give (nice guys) a try. After a certain age they want stability, predictability, and emotional security.
However for many of these women deep down they feel like they "settled" for the (nice guy) because he doesn't make their heart beat faster. However they ultimately realize they've made a wise choice. Each of us chooses our own friends, lovers, and spouse.
The only thing all of your bad relationships have in common is (you).
When we change our circumstances change.
I have a feeling that a lot of this has to do with WHO women are socialized to be more attracted to. Society dictates that men who are rugged, aggressive, sexually confident, and subscribe to all the traits currently deemed masculine are more worthy of being regarded as MEN and more desirable. And therefore, that's who women are taught to believe they should desire and date.
The patriarchy holds up a lot of toxic standards for other men and those who don't conform - the sensitives, the quiet guys, the artists, the more effeminate, etc. are punished in a lot of ways for this. Society treats these kinds of people as lesser and thus, even women come to associate them with pity or contempt.
Granted, not ALL women are so susceptible to society's expectations, most of them have their own standards for what they deem attractive and desirable in a mate and sometimes that just happens to coincide with what's currently and acceptably masculine.
Good question. I would also ask why good men , such as the one's you described pursue women that can not fit in their realm nor reflect their good nature. At the risk of sounding cliche with the whole opposites attract belief, I do not understand why good people don't connect.
One thing that good men need to learn is to speak up sometimes. At times I've observed men sit and watch, listen, speculate with friends about women rather than just saying hello. Confidence is key.
Swag, bad boys, players, rough-neck, controlling/abuse men are not attractive to people that seek healthy happy lives.