sort by best latest
I feel from my experience, that it is the kind of age when most of us are looking for a life-partner, that is, if we do not have one. A life-partner in the sense of security; avoiding loneliness as we get older.
The need for lower desires may be or not be there, but in some cases, it can begin to take a back seat. Not that it has faded necessarily, but priorities begins to shift.
We are by nature gregarious, fond of company and would generally seek a lasting relationship past 50. No hard and fast rule, though. Either way, we do not like alone-ness.
So romance at 50 plus is probably for sharing our ideas; travelling, being homely or going out together; the emphasis on togetherness and sharing. Of course affection and sensual desires may be there also.
My husband and I will be married 46 years this September. He is70 something and am 60 something. lol It's not that the feeling of romance goes away, it's that our bodies won't let us be as romantic as we would like to. But we found other ways, like going away for an overnight and enjoying just each others company, going out for dinner once in a while, my husband will come home with flowers for me when the mood strikes him and I buy something for him when I am out shopping on my own. Cooking his favorite foods, even if I don't like them, etc. Things like that can carry on the "Romance" in our relationship.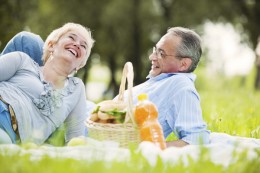 I don't believe our idea of romance changes because we become older. We just become wiser in identifying the difference between infatuation and love. Essentially we allow time to determine whether or not something is real. We look before we leap.
Past failed relationships and experiences has taught us not to throw caution to the wind or allow "impulsive connections" and "happenstance" to dictate our relationship choices. We've learned some things the hard way. We don't ignore "red flags"!
By a certain age we've figured out who (we are) and we know what we really want in a mate and relationship. We're "smarter".
Never separate your mind from your heart when making relationship decisions. The purpose of the mind is to protect the heart.
Having said that we all want someone in our lives that we feel compatibility with, shared values, similar sense of humor and interests. Normally there is a desire for emotional and physical intimacy. These desires don't normally end with age.