sort by best latest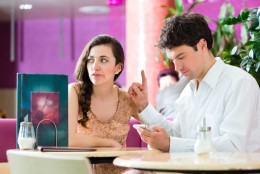 Only you can answer this question.
The reason why this is so is because each and everyone of us has our own idea of what (love looks and feels) like. Essentially we have our own litmus tests. "If you really loved me you would.....etc"
Ultimately the goal is to find someone who loves you the way (you) need or want to be loved. Until that happens you will always question whether they love you or not. Actions speak louder than words.
The reality is they may love you but not how (you) want to be loved.
There are only two ways to experience joy and peace of mind in relationships: We either get what we want or we learn to be happy with what we have. Accept them (as is) or move on.
Know yourself, Love yourself, Trust yourself.
If something doesn't feel right to you it's probably not right for you.
"Never love anyone who treats you like you're ordinary."
- Oscar Wilde
Looking at you, smiling at you = friend. Talking about you that you heard from a friend= maybe. Asking you to dinner= definite. You can never know for sure, but use common sense. Never ask if they like you. It can crash friendships. Trust me.