sort by best latest
I agree there is something abnormal about this & I think it has to do with others force feeding this silly belief to victims of it from a young age. It is amazing what people will believe if they have had it repeated to them enough. I have seen a couple be absolutely destroyed by a man putting his family above his fiancee. Their relationship was ended a few months ago.
His family is poor and some do not have high school diplomas, none have skilled trades experience or a college degree. They all pilfered from him whatever they could because of the mother indoctrinating him into this destructive mindset. His time and money are forever gone & those who can no longer get what they want out of him are gone as well. From what I can see, it seems that because this particular child of hers seemed to have the best chances in life of making a comfortable living out of all her children, his mom drilled it into him that he must always take care of family & that is what he did to the detriment of a very good relationship with my friend.
Their relationship imploded because he put everyone before her to not only his detriment, her detriment, but theirs as a "couple." It was hard for me to listen to their issues and try to not say things that would hurt or make either of them angry but there were times where I had to say, that is not right, you should be put first, etc.
They had lots of problems and arguments simply because he was basically his family's puppet. His family used him for whatever they could and pilfered money from him, ruining him financially & otherwise. She left him and has a much happier & calm life without him. He sees everything for what it was far too late and also sees what potential life they could have had that he ruined with her. He on the other hand is facing long term if not even lifelong difficulties because he allowed "family" to use him long term (decimating his finances and various opportunities) and as a result of finally taking his blinders off, he now hates them and has told the ex-fiancee this only after it was clear she was through with him and his extreme belief of family first.
My advice: DON'T ever enter into a relationship with SUCH a person. It will only bring heartache. This person should remain single for the rest of his/her life. The family is THAT PERSON'S SPOUSE......LET IT STAY THAT WAY!!!!

---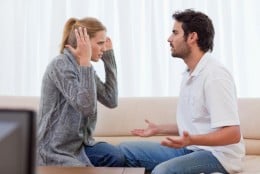 AVOID this liability like leprosy & other plagues. This person is a relationship liability. See him/her & RUN, NOT WALK! When one enters into a committed relationship &/or marriage, the intended comes first & TAKES PRECEDENCE over the family of origin. Anyone who puts his/her family of origin before the intended or spouse has something seriously wrong w/him or her.
This person will cause the spouse & eventually children to hate him/her because the latter feel that they aren't as important as the family of origin. The person's family of origin should be put last in the relationship. It is the spouse's & children's needs & priorities that are important, not the family of origin. Express, it is even more perplexing that there are people who put their siblings' needs over that of the spouses & children which is aberrant. No sibling/siblings are more important than the spouse & child/children. Once one is grown &/or married, it is time to distance oneself from one's family of origin & establish ONE'S life. This applies MORE SO when one enters into a relationship &/or marriage, h/she should distance himself/herself from THAT FAMILY OF ORIGIN & put the spouse & child/children first.
People who are very close to their family of origin SHOULD NEVER marry & have children in the first place. They should remain single for they are already married..........to THEIR FAMILY OF ORIGIN.
This behavior usually occurs in families w/siblings where there is an abnormality in family relationships. That is why it is smart to avoid dating & marrying anyone who has siblings because when a person enters into such a relationship, there is always someone expecting something financially. In essence, there are always hands out, always asking for something or to bail them out.
If a person is TOO CLOSE to & EXTREMELY LOVES his/her family of origin-WATCH OUT. This is a signal that the family will always come first when h/she & even the child/children will always come.....LAST. DON'T ever date, marry &/or have anything to do w/this person as this person isn't dating, marriage, nor parent material. H/she is abnormal & in need of psychiatric care. If h/she is married & a parent, his/her spouse & child/ children will learn to hate him/her, even divorcing or disassociating w/such a relationship & parent liability. This person has no loyalty towards his/her new family but the OLD ONE....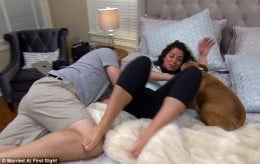 I've observed this behavior in a few cultures.
In most instances it's usually the (woman) who places her immediate family above her spouse and own children. However there those "Momma's boys" out there who will drop everything they're doing to run over to their mother's house for her every beck and call.
Oftentimes these people don't consult with their spouse before making decisions. You might come home from work and hear:
"Momma is moving in with us."
Essentially they're saying if you don't like it you can move!
Sad to say some people will put their pets ahead of any relationship they formed afterwards. This includes their spouse.
Second best answer,these people should remain single.They're married TO THEIR ORIGINAL FAMILIES.They don't have the maturity to be in relationships, married, or parents.Their spouses & children eventually HATE them. Put YOUR FAMILY FIRST,STAY SIN

---