sort by best latest
To put it in simple terms - quantum physicists have discovered that a single atom, when split into myriad particles and distributed widely in space and time, continue to 'communicate' between themselves, no matter how widely distributed in time or space.
Given these facts and extrapolating backwards in time to the Singularity that exploded in the BIG BANG, and began the process of Creation/Evolution etc, etc, it follows naturally that everything - every particle and every atom that exists in the Universe is eternally constantly communicating with every other particle and atom in existence.
How then could the astrological sceptics be right? Do they suppose that the laws of physics are suspended when it comes to astrology?
I do hope this answer was some use to you.
Fen Lander (The Landscape Zodiac of Britain)
htat's scientific gibberish -- those quantum effects you mention work only on the smallest levels imaginable - the 'constant communication ' stuff is just nonsense

---
Astrology and Astronomy ... are step-sisters ...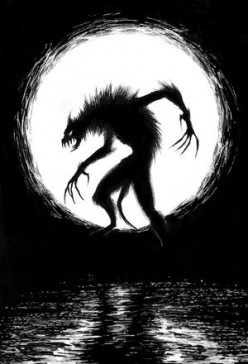 If anything affected, I would think it would be the moon that causes the tides as in a micro difference of gravity akin to being as sea-level and at 14,000 feet. (just guessing).
But ask any cop about 'fright night" violent crimes do go up on a Friday nighyt with a full moon. That's the reason they call it lunacy
Seasonal Affective Disorder has nothing tpo do with astrology since it is entirely due to variations in the amount of light hitting the earth at various times of the year.
Hi Cascoly. I know that SAD isn't related to astrology. I mentioned it in the question to help prime people to generate more appropriate ideas. That said, there could be a correspondence between disposition and the amount of sunlight a baby receives.

---
I agree with Infinite712, you could make up all sorts of reasons why astrology might work but they'd all be pseudo-science because the real scientific method has found no veracity in the claims that astrology makes.
Astrologers do not make up anything, except their minds. Astrology is the PRIMAL science on which ALL science is based. It is based-on empirical observation - not imagination and wishful thinking. Science is blind.

---