sort by best latest
I gave this some thought which can be a dangerous thing. The question is pointedly asking about "Religious Beliefs". Religions as such are man made and as such can be man unmade. So argument in that realm is fruitful and some can be wrong and others right. Consistent dogma and religious teaching needs to fit within the confines of the logical system of a given religion. If something does not then it is wrong, if something does then it is right. Certainly right people should try to change wrong people's beliefs. This is the same with almost all facets of human existence. We should correct wrongs when we see them.
A perfect example nowadays is the Islamic terrorists. Most Islamic practitioners do not believe in the terrorist methodology used by the terrorists. Most will tell you about it being contrary to their religion. They have a duty to change the terrorists beliefs yet they seemingly cannot or will not. That is why you would want to change the religious beliefs of another. That crazy Baptist "church" group would be another example as most Christians believe in their religion that tolerance and love trump strict and literal translations of out of context text.
So those are two extreme examples that make the point.
Atheists do not practice a religion so the point is moot there.
Our personal relationship with our Lord, no matter the religion is different. Even trying to change that dynamic is a waste of time at best and brutal arrogance and bullying at worst. How my Lord and I interact is personal and not open to debate, although someone else can change our minds or suggest more enlightened ideas.
I preach at people and suggest ideas on how they should view themselves and their maker. It is stone cold preaching as in a sermon (no telling why HP lets me publish them) Is that meant to change the minds of some people -- yes indeed it is. But it is meant to be considered and not pushed. There is a reasonable following there so apparently people are at least interested in Eric's Sunday Sermons. I mention that to show that some people are open to new ways of looking at their relationship with God, perhaps how to strengthen it and perhaps just another way of looking at it. So far I have no complaints, so we can assume some folks want there horizons broadened or at least want something to think about that is a little outside the box.
So we may want to change others Religious beliefs because they are open to it. Debra challenged some of my beliefs and I learned.
So that I don't get shot. All belief systems have their extremists, and I think it's the duty of all of us non-extremists to become a united front against the kind of behavior that leads to shootings and bombings. That means admitting when there is a problem, and avoiding arguments among the people who aren't part of that problem.
Religion is born from ancient magic. It evolved into esoteric/spiritual or supernatural power. Then dogma and doctrines from priests and so-called holy men. At that point the power was taken from the people. They have been taught to depend on Gods. The crux of the matter is; the childish notion, my magic is better than your magic. People want to solve problems. When they stumble upon something that works, they want to preach and get followers out of egotism. They feel they have access to a higher wisdom. There are also economic reasons for acquiring followers. Yep, they want to get rich like Joel Osteen.
But if people want to believe in Joel Osteen and their particular brand of magic, why should anyone care? The only thing to do is to take religion out of the public right of way..

---
I actually consider it the height of arrogance to try and impose a religious belief on some one other than yourself.
Usually, when resistance is met, most religions (including Christianity unless another lesson is needed in what happened to native tribes when the white man arrived in North America) resort almost immediately to murder, rape and torture and the attempt to completely destroy the resisting culture.
Does this sound like Christ's message? Did he say 'go out and spread the word... and when they don't respond well kill them all'?
Does it sound like Islam's message? Despite the western propaganda it isn't.
Does is sound like Buddha's message? Definitely not!
The words 'Holy' and 'War' do not appear side by side in the bible. The mere concept is ludicrous.
Then comes the other point, who is 'qualified' to spread God's word? Most religious leaders are pursuing their own ambitions when they are trying to 'convert' people.
God and our relationship to him is a personal issue unless you do not believe in Freedom.
That's my opinion. I like your question, makes me think.
Jesus did say to go and spread the word of his word, not the churches word. He told the disciples that if those ppl din't want to hear to just leave them alone. He never said to make sure they are converted to anything or do this to save a soul.

---
Well I know for me there are many motivations for why I try to change people's minds and persuade them to rethink their beliefs.
On the one hand I escaped a particular brand of Pentecostal Fundamentalist Christianity that I was taught as a child and can only look back and shake my head at how differently my life would have turned out without those backwards outright false beliefs being drilled into my head. Think of it like escaping any cult you read about. On the inside of the cult everything seems to make sense, everything appears normal and there is a lot of reinforcement from those around you.
Once on the outside of the cult, after years of doubting and research and eventual escape, you realize how little sense what you believed makes and how glad you are to be free of those false beliefs.
For me to NOT go to people and try to help them escape that cult wouldn't make sense for me. When people complain that atheists just need to shut up and respect other people's beliefs I don't think they fully understand that many atheists are former believers who, after escaping, do their best to explain to others why it is worth it to give up superstition and religion.
The second big motivation is that I don't think there is a god, I don't believe in god and furthermore every argument made in favor of God's existence is either fallacious or logically flawed in some other way. The complete lack of evidence, coupled with the lack of any good logical arguments, and the state of the Universe as we observe it, points to the existence of a god being HIGHLY UNLIKELY.
Yet I see millions bowing before this thing they have no real knowledge of and in many places retarding the progress of society using this belief as justification. Whether it be something seriously barbaric like female circumcision in Christian and Muslim countries in Africa or male circumcision here in the USA or something closer to home like trying to push Creationism into schools or refusing to let gay people get married.
So there is the potential long-term payoff of reducing the amount of people who consider themselves religious by convincing them they are wrong. Or at the very least reducing the amount of people who take religion seriously and treat it as sacrosanct. There is the personal satisfaction of helping others escape religion and helping support fellow atheists who make up only 2-6% of the world's population and thus are a pathetically small minority (even if we are vocal here online).
I believe atheist numbers will grow exponentially and that all religion has been shown to be useless for explaining life and the universe. As soon as people wake up and realize that no "savior" is going to fix their problems, things will get better.

---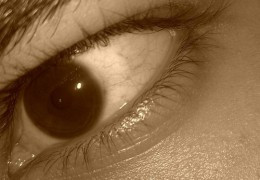 It is highly invasive to want to change another person's beliefs I contend that people are where they are supposed to be in terms of their belief patterns & levels. Each person is on a different path to God, his/her soul KNOWS & others should let him/her BE on his/her particular path whether it is Christian, Jewish, Gnostic, Atheist, Agnostic, None(non-religious affiliated but believe in God), New Age, Pagan, Wiccan, &/or Buddhist.
However, many conservative, dogmatic, traditionalist, fundamentalist, & fanatical religionists refuse to acknowledge that others have a legitimate right to believe as they choose. They contend that if others do not believe as they do, they are either sinners or lost souls. They will badger those in their purview to either change because the latter, in their eyes, are wrong or if latter do not elect to change, they will be damned.
Such religionists are highly toxic people . They are also psychologically immature. They are also miserable because others will not change to suit them. In fact, there are people who will tell them to bug off or worse. Also these religionists will lose friends & family members so no one wants to be around a toxic, schizoid fanatic.
I'm still wondering if this is a type of psychopathy and something that may even be genetic. There is a section of the brain that seems to be associated with religious delusions. It's probably unchangeable.

---
It is IMPOSSIBLE to change another person's beliefs! What needs to change is the behavior associated with some of those beliefs!
If one 'believes' that it is OK to text and drive, you cannot change that belief. They will always believe that it is OK to text and drive because they 'feel' that they are capable of doing so. They are wrong, of course, but you can only change their behavior by imposing fines and consequences upon those who continue to believe it's ok to text and drive.
So, it is not RELIGION and BELIEFS that we need to change, it is the harmful BEHAVIOR that some religionists engage in.
Constant preaching and proselytizing because one BELIEVES in the message is fine, but when one uses coercion to preach (or forces children to sit and listen) it becomes an obnoxious BEHAVIOR. This is why organized Christian prayers were removed from public schools. It's not the MESSAGE, it was the forced prayer session that was objectionable to non-Christians.
When Christian Scientists BELIEVE that "god" will heal their children that have serious medical conditions, an atheist (for instance) would not care about that BELIEF. The BEHAVIOR of not allowing modern medicine to help is what the problem is. Children should not die because of their parent's BELIEFS! It is extreme bad BEHAVIOR to let your child die for want of insulin (in the case of diabetes).
When Muslim women are required to wear full length wool coats and head scarfs in TEXAS in the summertime (I have seen this), It is not the religious BELIEF I object to. It is the required BEHAVIOR of wearing hot clothes in high heat that is dangerous. They BELIEVE that women have to be covered from head to toe. But that is a dangerous BEHAVIOR in some situations.
So, to answer the question. It is NOT that people want to change your BELIEFS, it is that common sense should prevail over religious BELIEFS that encourage dangerous BEHAVIOR.
Basically, we do not care if you believe in ALLAH or GOD or BRAHMA or the flying spaghetti monster. What we do care about is stopping Beheadings, Holy wars, Child harm, Hate crimes, etcetera and on and on.
People BELIEVE in Gods that approve of this sort of thing, and that's ok, but keep your BEHAVIOR to yourself, thank you.
Don't you think comparing Islam to Christianity is a little far fetched? Their ideologies are like apples and oranges.

---
WE DONT DO ANY CHANGE. ALL CHANGES ARE COMING BY RUMORS ONLY. SO WE ARE CAREFULL IN OUR Religious Beliefs
Because Scripture says so! Why did Jesus do this? Are we not to be Christ-like? Did He not come to "change" or "fulfill the law?" Should we not change "tradition" or "religion" if the Holy Spirit has revealed It and It's in accordance with Scripture? Why did Jesus teach differently than the Scribes and Pharisees?
The key word in your question is "Religious!" For those of us that are "Disciples of Jesus," it has been "commanded" of us "Teaching them to observe ALL things whatsoever I have commanded you;..." (Matthew 28:20).
Religion has not taught "Christians" to 'observe ALL things' that were commanded of the apostles! Many believe If it's not in "red" in Scripture, Jesus didn't say it, and therefore, it is of little or no relevance! This is not true; For the Holy Spirit was sent in Acts 2:2 in Jesus' Name (John 14:26) and spoke through the apostles commanding them what to say and do! Thereafter, when the apostles spoke, it was JESUS speaking!
Has "religion" taught this? NO! This is why we continue to "teach" or as you put it, "Change Others "RELIGIOUS" beliefs" which have been instilled in "most believers" through misguided teachings and/or "tradition!"
Debra, why are you so angry? What's really happening in your life? Your husband? The Spirit tells me that you are "feed up" with his beliefs? I must agree, I don't believe in Catholicism either but that is no reason to "dog us out" regarding our beliefs!
I am not trying to "dog anyone out" rather "giving Scripture" (teaching) concerning the "New Covenant," and that we are being guided by the Holy Spirit by laws being written on our hearts in our minds (as the apostles), which no no one wants to hear, but it's TRUTH!
Share this information with your husband! Try and teach him what the Word of God truly says, If you love him! Study the Scriptures (as it appears you've done) "rightly dividing the word!" (II Timothy 2:15)
I will be praying for you and yours! (Ephesians 1:18)
The Bible as well as Christ tells us as Christians that we are to spread the "Good news" of Christ as Christians. Maybe this is an atheists problem. No one has ever cared enough to explain the good news of Christ to them.
If a child is never taught to read in their lifetime; they will remain illiterate their entire lives.
Too funny!

It's not an act of altruism that causes religious people to spread the "good news". It's called "recruiting".

There is nothing wrong with trying to "grow" any organization but lets not pretend people are on a mission to rescue souls.

---