sort by best latest
Hmmm ... good question and a tough one. I think it depends on what is the visible or invisible at the moment. Obviously (to me) love is more important than something invisible like phantoms. Love is an emotion yet visible in expression, it can also be invisible when not being expressed. The subconscious and dreams are invisible, yet can be very important if they signal something that must be done, or a warning of danger. So, my answer? "What is ... at the moment..."
The invisible part of life controls almost everything of what is visible.The invisible world controls our thoughts and our thoughts determine our actions that is the visible part of life. The invisible part of life always win.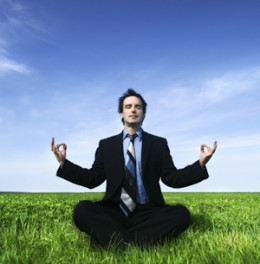 From a physical point I imagine 9 out 10 blind people would rather have their eyesight. However from a metaphysical point I believe the visible and "invisible" AKA "yet to have appear" work hand in hand.
As one adage goes: If you can see it in your mind you can hold it in your hand." Essentially (imagination) is the seed of creation.
Our "invisible thoughts and visions" precede our natural experiences.
We tend to "picture" having or doing something (before) it manifests or shows up in our lives. "Without (vision) the people perish."
My take on that statement is you must be able to "see" what you want (in your mind) before you can experience it in "the natural".
How many times have we heard someone giving a "thank you" speech after winning an award and stating:
"I (dreamed about this moment) as a little girl or boy."
In other words (they saw it) long before we ever did
Having the ability to "create" is more important than being limited to only seeing the end product after the fact. In other words:
The journey is more important than the destination!