sort by best latest
Hmmmm, from my experience I've seen more Pisceans as visionaries. But it depends on what type of vision you are seeking. If it's progressive and creative then perhaps Aquarius. It's too narrow to place one sign over another in terms of vision. With planetary forces however, Neptune angled to Jupiter gives great vision, then add Pluto in the mix and that can be extraordinary. So with Sagittarius you have the Jupiterian force and Aquarius you have Saturn and Uranus. Uranus is a progressive visionary.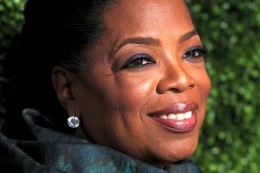 Although Sagittarians can be visionary, thinking outside conventional & societal paradigms to make their individual lives, societies, & the world in general, a better place, Aquarians take being visionary to another level. Aquarians have the ability to see things that many of us do not visualize. Aquarians are the rule & convention breakers. What Aquarians believe & feel, takes 50 years for the masses to feel & believe the same way. Aquarians are ahead of their times & then some.
Aquarians are not afraid to go where others haven't & aren't about to go. They exemplify fearlessness to another level. They will try to do things because they visualize it is right & correct, to hell what others & smaller minds say about this. Aquarian visions have made society & the world in general a much better place. Aquarians are NEVER afraid to turn their visions into.....REALITY. They truly exemplify what one dreams & imagines, one can truly.....ACHIEVE!