sort by best latest
No. But Earth is the Field of Manifestation. The Soul comes here for adoring, manifesting and glorifying the Divine, and for this it needs the body (The Temple) in it's highest form prior to moving to the exalted states.
Of course the Soul starts its evolutionary journey usually in a lower form, always moving upwards to its one-pointed goal of Unconditional Surrender to the Will of the Supreme.
Usually the other places do not allow for the growth and upward trend of the Soul, which is generally achieved in struggle; in being active, participating in this field of righteousness, right here on Earth. Much Love, Grace.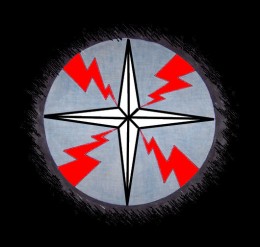 Our Earthly life is the only one we have right now and as we know it.
But, of course, to me, nothing is ever really dead.
Imagine a beach with billions and billions of grains of sand on it. If you take away even one tiny grain of sand, that beach is no longer the same exact beach. But the grain of sand you took still exists, it has just moved location and it may have changed forms (if it were used to make blown glass, for instance).
All matter in the universe (including us) is like that grain of sand. Every tiny piece of matter in the universe can be compared to the endless beach and its endless grains of sand.
The stars are like grains of sand. The planets are like grains of sand. The inorganic and organic matter of earth (including us) are like grains of sand.
If one of these universe/matter grains are changed, they are still here. Matter cannot be created (where would it come from except other matter?), nor can it be destroyed (where would it go to except to become other matter?).
So, no matter what, we, as humans, do not die. We simply change forms. We are the pieces/grains that make up the universe/beach. The universe cannot exist without us, nor can we exist without it.
The universe is composed of endless matter (grains) + endless energy (call that energy god if you want to) + endless space. It is all one natural reality - the endless universe.
So, nothing is ever really dead.