sort by best latest
Kathleen, I'm quite glad you have brought this up. It's another obstacle I struggle with as an Independent. Like a lot of female believers, I have one personal principle for only myself but a clear and firm understanding for ALL women in terms of being pro-choice. The Conservative stand on this is not my own. It has never gone so far as to be a sole determining factor in my selection, but I think you can see what I'm explaining. I can't think of a single Christian female friend I have who is not pro-choice, whether lib or con. (Another dozen hubs, another dozen times)
That in itself is not even an issue for me. Honestly? I don't believe for one second that DT is pro-life. They say what they must when campaigning. Unfortunately, he's now stuck with that (among other things) at least for a while.
There have been moments in this campaign that I have wished I could internally justify being a "die-hard" one or the other,, & ignore everything else but the voting booth, but that's contrary to everything I believe in. So....that's that.
Let me put it this way, as an Independent every 4 years if I divulge my vote.....50% of my circle of friends get mad at me! LOL They wanted to dunk me in the River Jordan to cleanse me of my sins when I voted twice for B.O....Hey, it's not my job to make the world happy. Paula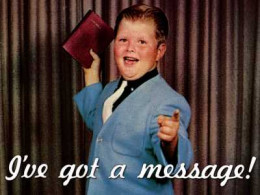 Not at all. A truly evolved spiritual person(not speaking of religion here) is a person who is mature, accepting, loving, & possess all the positive qualities. If a person is opposed to abortion but is negative in his/her consciousness, mentality, mindset, outlook, philosophy, psychology, & purview, his/her negativity offsets his/her belief system. Spirituality means being evolved, non-judgmental, accepting, loving, & forgiving. There are people who are pro-choice who possess the highest level of consciousness while there are those who are pro-"life" who possess the most evil, abysmal, & lowest consciousness ever.
To go further, many are against abortion because of punitive, condemning consciousness, mentality, & mindset. They contend that there is only one legitimate form of morality & if one goes outside such a morality, h/she should be punished. This anti-abortion stance is merely a punitive stance against the liberalization of women's freedoms. It is an extension of the so-called dichotomous whore-Madonna complex-Madonnas should be &/or are glorified while the "whores" should be punished, even demonized/punished.
Many religionists of the conservative, dogmatic, fundamentalist, & traditional bent believe that women should be pure & chaste & understanding of their reproductive place. They see women as housewives & mothers & feel that abortion is sacrilegious to the mother role. The Abrahamic religions are patriarchal in stance & hence many are against any type of women's reproductive rights including contraception. Many conservative, traditional, & dogmatic religionists contend that abortion & other forms of behavior dealing w/sexuality is the main standard of religious behavior. Such religionists have a very oppressive view of human sexuality, relegating it to marriage, heterosexuality, & procreation. Oftentimes they equate morality, not w/kindness, love & acceptance but w/sexual behavior, especially women's sexual behavior.
According to the author of the link I supplied below, "19% of those identifying as atheist, agnostic, or of no religious affiliation also identify as pro-life." If you Google this subject, you will find that this seems to be true. The late Christopher Hitchens, a famous atheist, was adamantly pro-life. Was he long-suffering? No, obviously not. Does his pro-life stance offset his lack of Christian values? I have no idea. Only God can answer that question…although he did state that he prefers Hell over Heaven….
http://www.patheos.com/blogs/friendlyatheist/2014/...
My feeling is that being anti-abortion probably does not offset a lack of other Christian values, but if one does value life, that is an admirable thing.
("Not every one that saith unto me, Lord, Lord, shall enter into the kingdom of heaven; but he that doeth the will of my Father which is in heaven." Matthew 7:21)
Anyway, it appears that this has turned into a political discussion, yet neither Trump nor Hillary are practicing Christians. They are merely towing the party line to garner votes.
Hillary Clinton has spoken of her Christian faith on many occasions. So has President Obama. Many deny that fact because they support the law of the land, pro-choice. We see the fruits of the spirit in their lives, but people don't count it. Why

---